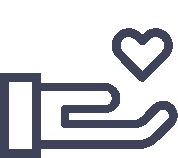 We really want to help others get their lives back on track quickly.
But we need your help to achieve this.
Still the Hunger relies on generous public donations to open its doors to those who need us. If you would like to donate to our cause or are interested in our long-term vision then please click the links below.
Thank you.