MORE for Therapists
Two day workshop on understanding and working with complex mental health issues from a Clinical and Biblical Perspective.
​
For more details and forthcoming dates go to our Training page
​
​
Still the Hunger provides a variety of psychological therapy options for men and women suffering with emotional difficulties, including psychodynamic psychotherapy, group therapy, CBT, EMDR, and compassion-focused therapy approaches. Some of our work is on an individual basis but we also run a variety of groups and courses, including 24/7 on-line community support for those attending one of our groups. We work with various conditions, such as: complex trauma, dissociative disorders including DID, BDD, depression, anxiety, eating disorders, self-harm, and other dysfunctional coping mechanisms. We launched in 2012 as a response to growing hospital and GP waiting lists and the limited resources available to those who need help immediately.
We work directly alongside GPs, mental health teams and the local church network to offer a rapid response to need; providing support for people on a day-to-day basis on on open ended basis.
Registered charity No. 1151004
TRAINING & RESOURCES
'The MORE Course' is a self-help book that can also be used as a discipleship course on overcoming complex mental health conditions from a biblical perspective. The course can be run in groups by yourself or in-house with us. You can purchase the book from Amazon here.
​
For further details please visit our Resources page.
​
'Still the Hunger' is an autobiographical account of an incredible journey of healing from DID and Anorexia. You can purchase the book from Amazon here.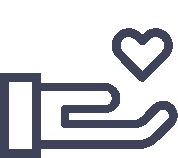 We really want to help others get their lives back on track quickly.
But we need your help to achieve this.
Still the Hunger relies entirely on generous public donations to open its doors to those who need us. If you would like to donate to our cause or are interested in our long-term vision then please click the links below.
Thank you.
Please do send us a message if you'd like to invite us to speak at your event or church. We also run seminars on mental health or taster sessions for a flavour of what we do at Still the Hunger. Visit our Resources page for information on our course MORE. To invite a speaker please use our Contact page or click the link below.